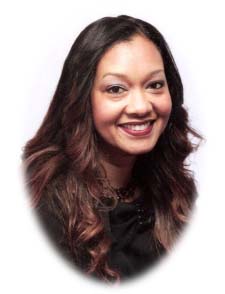 Pastor Lisa Singh is the Senior Pastor at Heavenly Grace Ministries in Queens, New York. She is a daughter of the soil of Trinidad and Tobago. In the year 2000 Lisa migrated to New York, and with the new millennium came with it many new personal challenges. In the midst of her personal crisis she ventured out to find the clarity needed to move forward with God. She relocated to Ohio and attended World Harvest Bible College to pursue Pastoral Studies; she also attended Nyack College in New York for seminary studies. During this time the clarity of God's love and the gift of "NO CONDEMNATION" began to crystallize and she found her purpose with great resolve to do God's work. Heavenly Grace Ministries comes under the headship of Apostle V Duncan and is an affiliate church of Divine Encounter Fellowship Ministries International.
Pastor Lisa is the author of the newly released devotional book "Issues of the Heart" as well as "Created on Purpose for Purpose" and "Words". Her teachings are streamed live on her website, church APP and aired every Sunday morning on TV in Guyana and in Trinidad & Tobago. In June 2013 after being led by the Holy Spirit to the call of Prayer, Lisa started hosting "5AM Prayer – Living the POP Life" on the internet radio station globespanradio.com. Since then this program has grown and continues to change lives around the world and now airs on pepperpotradio.com in Canada.
Pastor Lisa is also the author of 20 Bible devotional plans on the bible App – YouVersion.
Her hope is to preach the Gospel (GOOD NEWS) offering hope in the name of Jesus as she continues to take more grounds for the kingdom. Pastor Singh currently resides in Queens, NY with her supportive husband, Nohar and two beautiful children Nicholas and Norah.
For more information on Pastor Lisa's books click here

For more information on Pastor Lisa's youversion plans click here